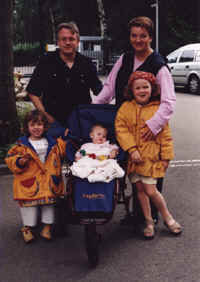 On these pages you will find all of stuff related to our family. The family history / picts page highlights some of the major events of our live. The kids' pages mostly contain pictures of our kids. No java scripts, no unnecessary graphics, plain information!

The text and pictures of the following pages are private and are intended for our family and close friends. You will find nothing of interest here if you don't belong to either of these groups.

The holiday experiences tell you something about our holiday destinations and will give you some tips if you ever want to visit those as well.
Family Profile
Both Marielle and Guus have nearly full time jobs. Marielle works with TPG (TNT / PTT Post Group) as marketing controller while Guus is an IT manager for the ING group, after leaving Cap Gemini, Ernst & Young.
We have three kids and a dog, which requires an FTE as well. We juggling with our 24 hours/day to keep a good balance between work and family and to our opinion that works well for the moment.
If you want to check our CV's click here [Note click <back> on your browser to return here, the CV site is not connected to our private-home site.
Both Marijne & Roline attend the Molenwiek school.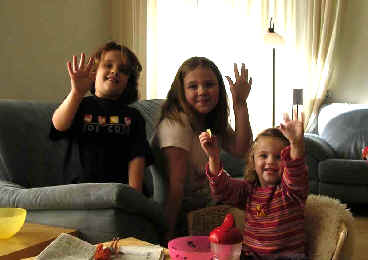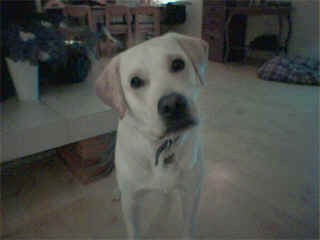 <the girls oct, 2003><potter 2003>

Contact Information
If you want to contact us, use our email address. If you want to visit us, give us a call and we will send you a route description. As a matter of facts, our phone number is not included.
Electronic mail
Use one of the following email addresses: