A bit of family history
| | |
| --- | --- |
| | 1960: feb. 13th : Guus born, lives in Limburg for about 20 year, went to school at the Bisschoppelijk College (HAVO, Atheneum). |
| | 1962: april 18th: Marielle Born in Limburg and went to school at Albert Schweitzer (Atheneum) |
| | 1980: the both of us left Limburg to study Econometrics at the University of Brabant , where we met during the introduction week. We have been going steady since then. |
| | 1988: Marielle joins KPN PTT Post |
| | 1989: Guus joins Intercai Telematic Consultants as junior business consultant |
| | 1989, oct. 23rd: We get married by law |
| | 1989, dec: we buy our first house |
| | 1992, oct. 23rd: We get married by church |
| | 1994: jan 12th: Marijne is born |
| | 1996: oct 23th: Roline is born |
| | 1998, aug: Guus joins Cap Gemini as a technology consultant |
| | 1999, oct 29th: Julianne is born |
| | 2001, june (5): we buy our second house (moving in sept) |
| | 2001, aug: Guus joins ING as IT manager |

Below you see the pictures of our parents. From left to right Guus' parents and Marielle's parents.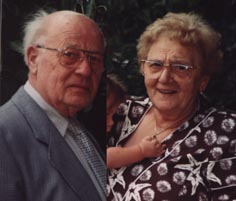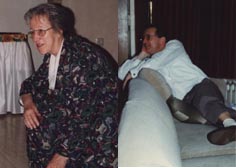 From left to right: Guus, Mia, Gerrie & Guus (note all the Guus-guys in our family..!).
In 1989 we married by law. The picture below was taken afterwards, with the sisters of Marielle (from left to right: Arlette, Marielle, Guus, Lucienne). The other picture was taken in 1992, we get married by church (MIND OUR THUNDERBIRD IN THE BACK!!).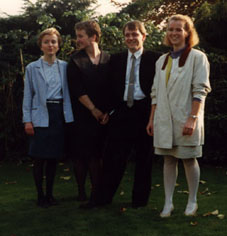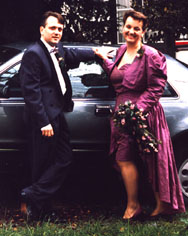 And here is picture of our neighbour, Rika, the biggest friend of Marijne, Roline and Julianne.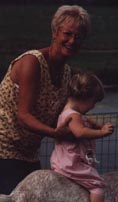 Our family seems to be complete by now. This is how it looks: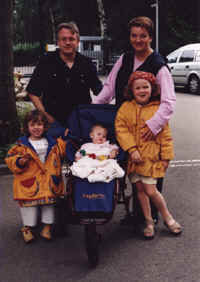 (Visiting Amerfoort Zoo, july 2000)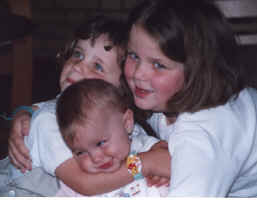 The Three Sisters (aug, 2000), Yes, Roline really loves her little sister! (Btw, Julianne was actually laughing, just for the record).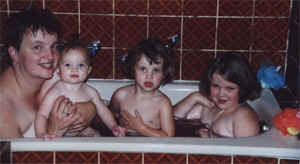 All the girls together (okt, 2000), yes, it still fits in one tub (there is usually more water next to the tub than inside).
Oct 15th, we move to our new house.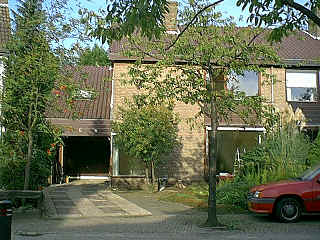 A lot of work had (has) to be done, but it's a very great house. It's big, loads of rooms and a nice neighbourhood.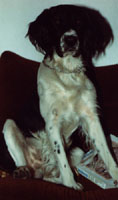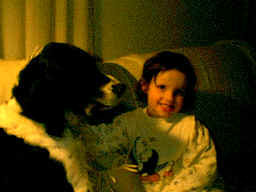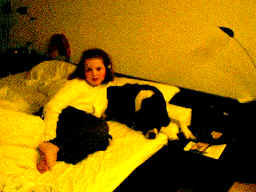 The kids with our former dog Indy, who passed away in sept 2001 after being around for about 10 years. The kids really miss him.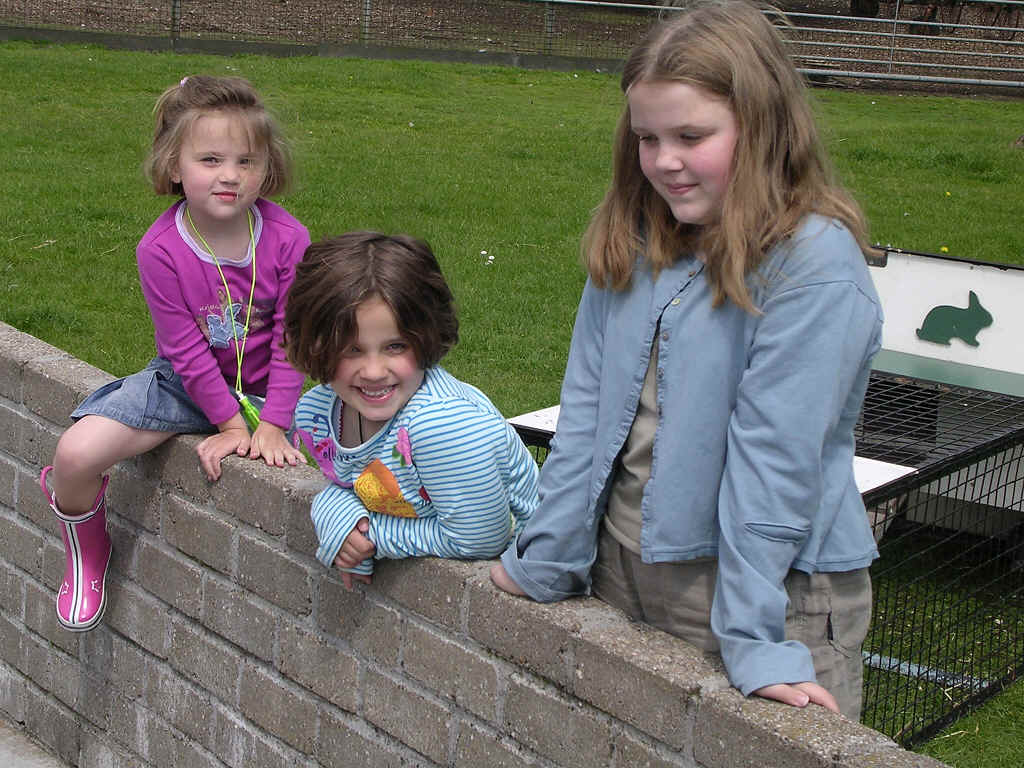 The girls, mothersday 2004, at the kindergartenzoo.